Simplify Your Purchase process : Gain Control and Visibility with eVyoog
Procurement Management works as a stand-alone module and integrates seamlessly with Sales, Planning, Inventory, Production, Maintenance & Finance Modules. eVyoog EIS gives the simplest solutions for the most complex process by monitoring and controlling spend on essential items and ensures timely availability of materials, tools and resources to execute Business Operations. 
eVyoog EIS manages Vendor Rating by price, quality, delivery lead time, volume, discounts and shipping. Quotation comparison enables Users to compare 'n' number of quotations received from different suppliers for the different items. Automatic grouping of Purchase Indents & Requests can be arrayed based on Items, vendors and departments. 

Depertmentwise purchase request

Receiving Order for domestic purchase

Purchase Order for scheduled purchase

Invoice against purchase order,receiving order and service order

Debit note for defects with rate difference calculation

Rate vendors using comparison

View price history before ordering item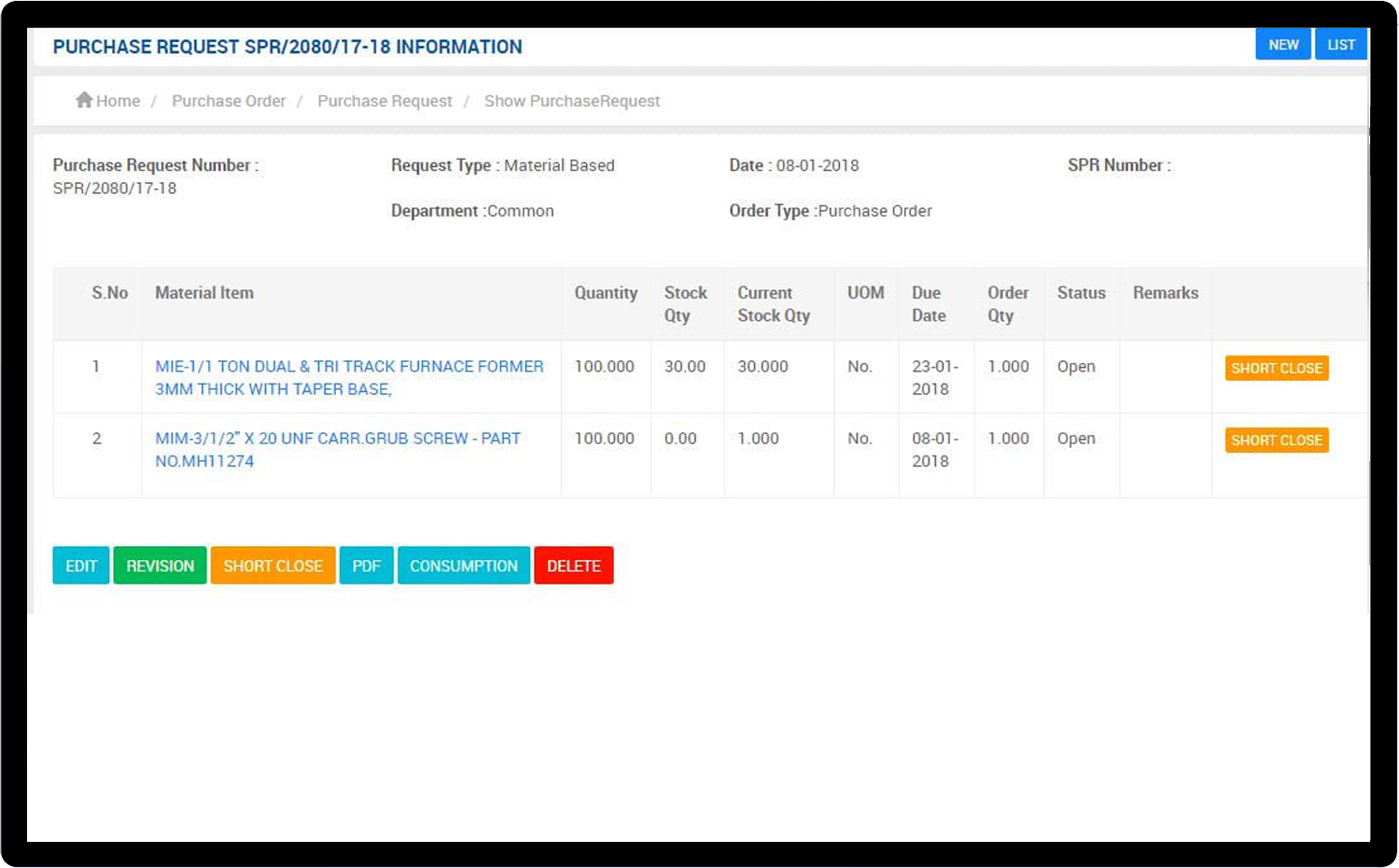 Track on purchase order status.
Entire purchase in single page.
Insights on monthly purchase.
Raw material consumption report
Transaction history for all items
Stock status check before invoicing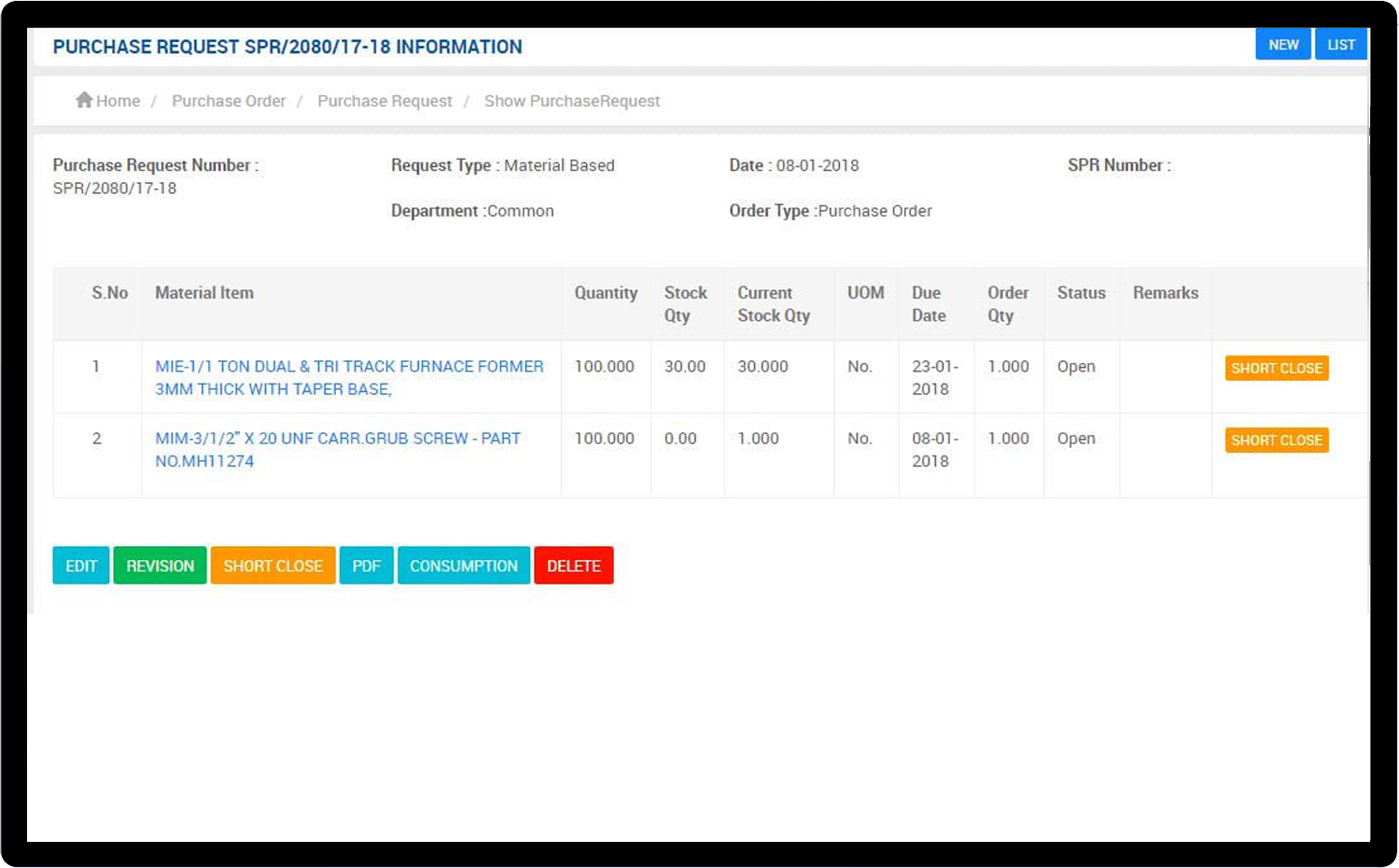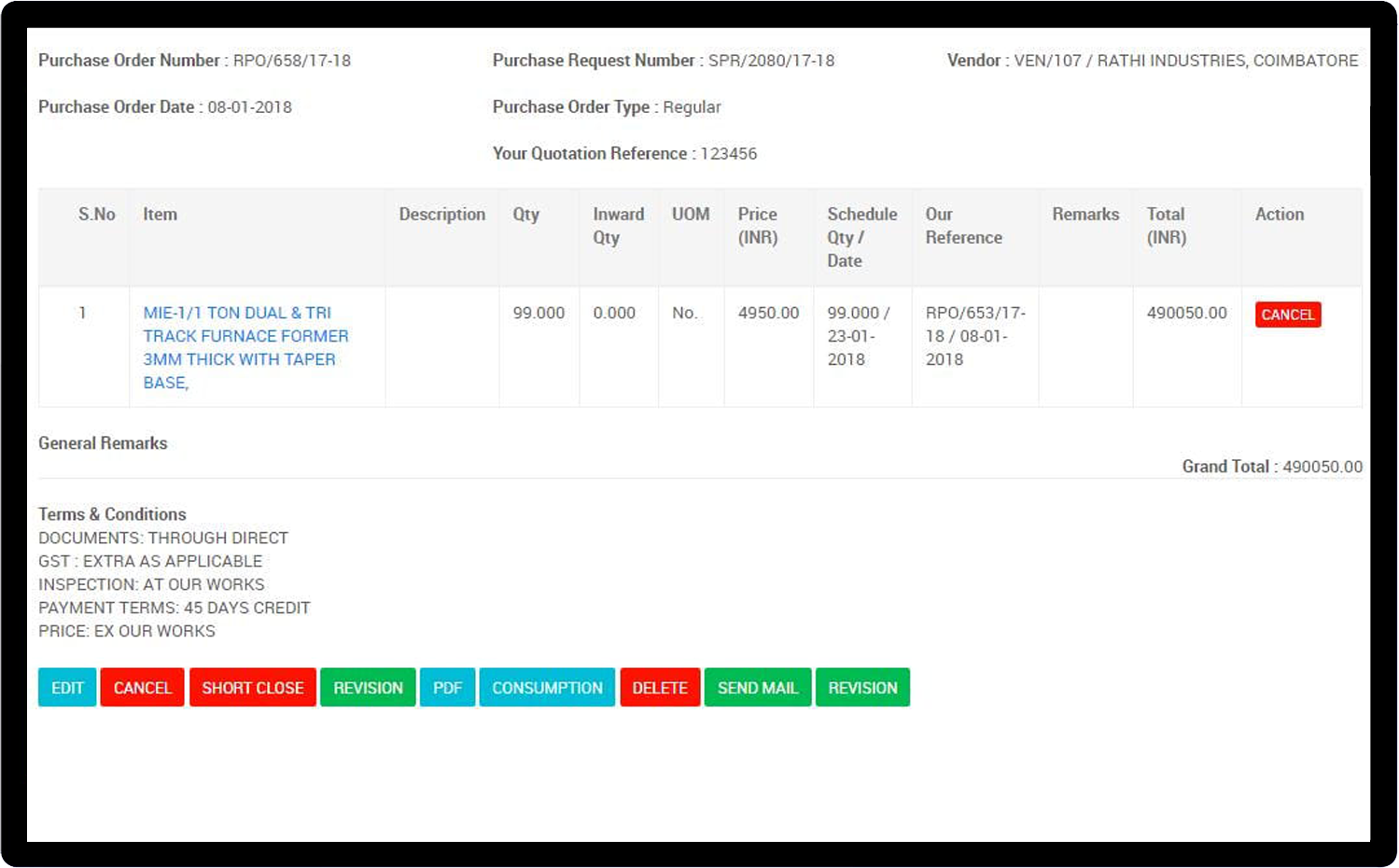 Purchase order vendor load the items automatically based on material item vendor.
Facilitate automatic mail generation.
Facilitate 'Short close' option.
watch Procurement Management Video
Looking for Business Solutions
We are here to support you, contact us for free demo
Vyoog Information Pvt Ltd.,
52, Lal Bahadur Colony, Peelamedu Coimbatore - 641004 Tamilnadu, INDIA
© 2022 Vyoog Information Pvt Ltd | Made From India. All Rights Reserved.