eVyoog EIS Procurement module automates and simplifies the entire process and brings complete visibility and required accuracy.
Procurement Management works as a stand-alone module and integrates seamlessly with Sales, Planning, Inventory, Production, Maintenance & Finance Modules. eVyoog EIS gives the simplest solutions for the most complex process by monitoring and controlling spend on essential items and ensures timely availability of materials, tools and resources to execute Business Operations. 
eVyoog EIS manages Vendor Rating by price, quality, delivery lead time, volume, discounts and shipping. Quotation comparison enables Users to compare 'n' number of quotations received from different suppliers for the different items. Automatic grouping of Purchase Indents & Requests can be arrayed based on Items, vendors and departments. 
eVyoog EIS helps to schedule and manage regular or open Purchase and Receiving Orders effortlessly. Direct and Order based Purchase and Receiving Order is linked and limited for better Budget management. Notification and approval systems enable Users to have a system in place to ensure that requests are reviewed, approved, or denied in a timely manner.
eVyoog EIS supports Purchase Order amendment with tolerance levels for shipping variations, taxes (including GST) and freight charges.
eVyoog EIS automates, tracks, and monitors all third party contract proceedings from the initial stage of creating Subcontracting orders till its completion with invoicing.
eVyoog EIS generates Purchase Invoice with auto data capture and creates automatic journal entry upon purchase invoice generation and payment.
Material Pricing linked to Product BOM helps the Users to review & update their Product /Service Cost Sheets.
User is able to Identify and block unnecessary spending based on current stock quantity & recent consumption data of Materials listed in the Purchase Order
Users have appreciated eVyoog (EIS) ability to capture and notify the irregularities during Receiving Order processing
Purchase Dashboard and Reports are aiding the Management to compare the Purchase spending against Sales, Production and Inventory data to identify material / resource wastage & limit losses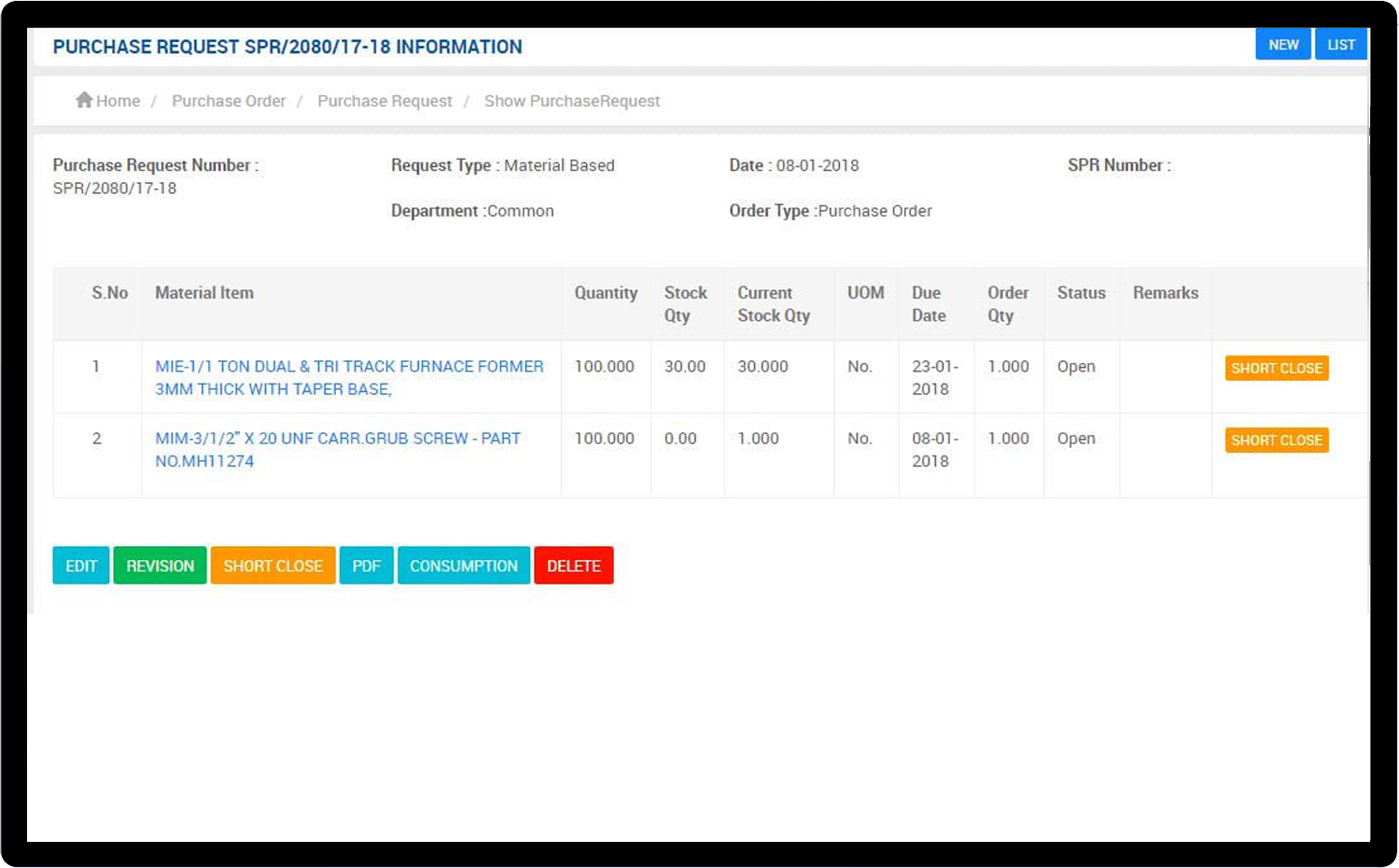 Displaying the overall status of procurement in single page
Configuration of each widget to create an individual dashboard.
Graphical representation of month wise Purchase Request against Purchase Order.
User friendly Purchase request
Enables the user to intend the exactly required material based items / order based items.
Produces customized reports.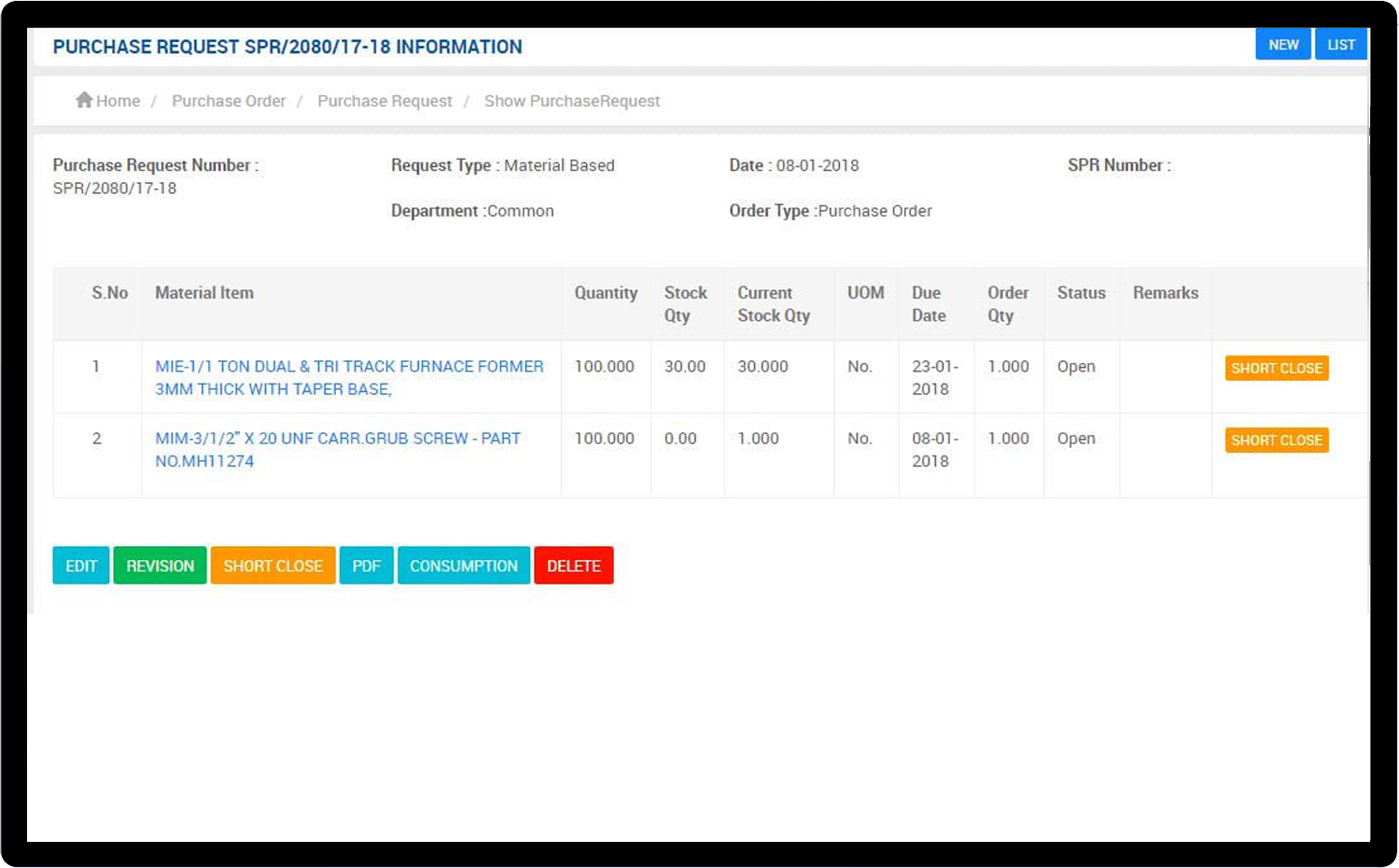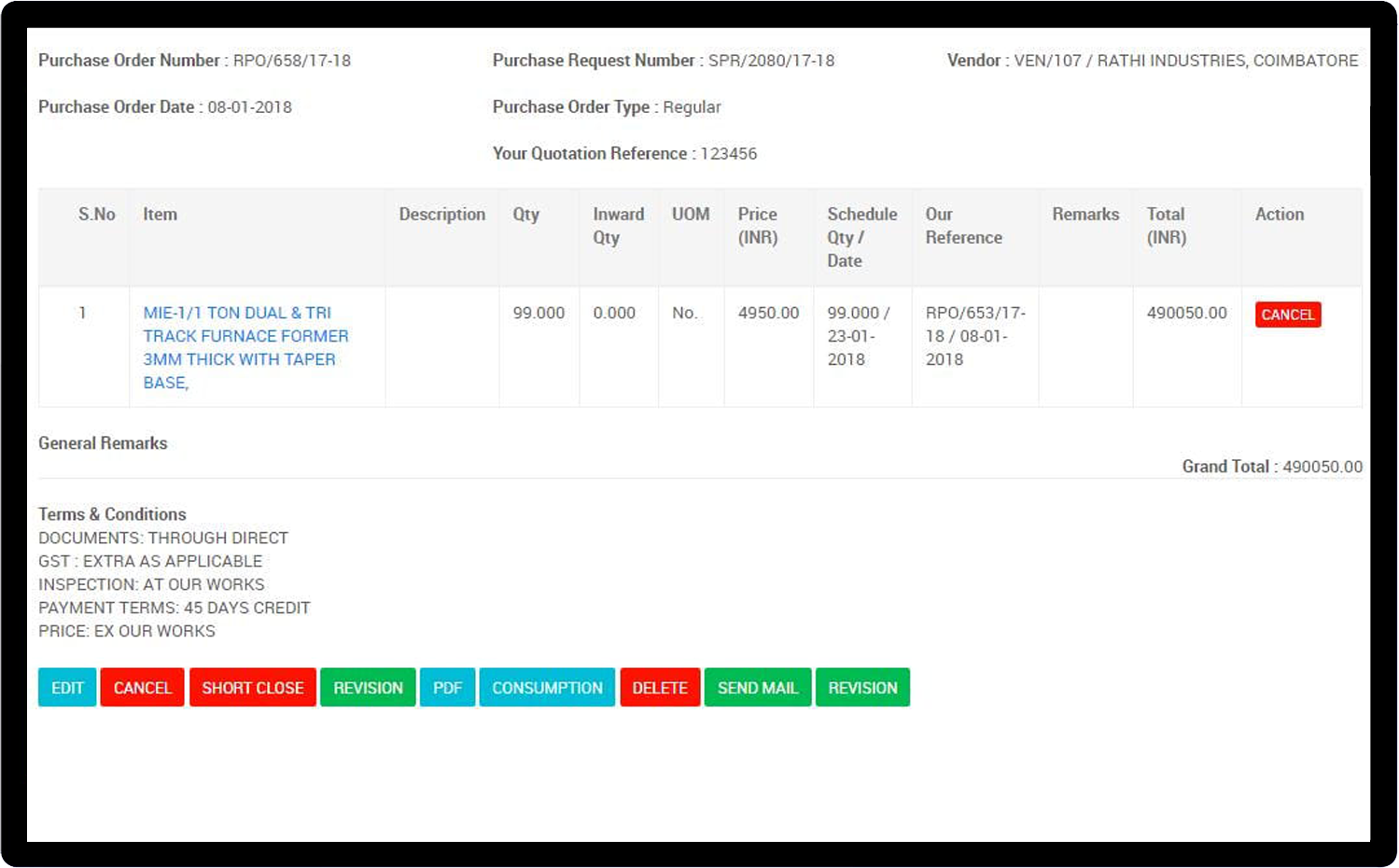 Purchase order vendor load the items automatically based on material item vendor.
Facilitate automatic mail generation.
Facilitate 'Short close' option.
watch Procurement Management Video
Looking for Business Solutions
We are here to support you, contact us for free demo
Vyoog Information Pvt Ltd.,
52, Lal Bahadur Colony, Peelamedu Coimbatore - 641004 Tamilnadu, INDIA
© 2022 Vyoog Information Pvt Ltd | Made From India. All Rights Reserved.