eVyoog EIS Finance Management module specifically designed to meet all the accounting and finance requirements in a company.
Finance Module includes a Finance Dashboard (360 degree view) which is rich in analytical representation of the overall Financial health of the Organization including financial planning & budgeting. eVyoog EIS Finance module can also be integrated with other processes such as Sales, Purchase, Inventory, Maintenance & HR Modules.
eVyoog EIS Tax management includes tax settings and provides tax reporting and audit functions. It also caters to the GST related report requirements.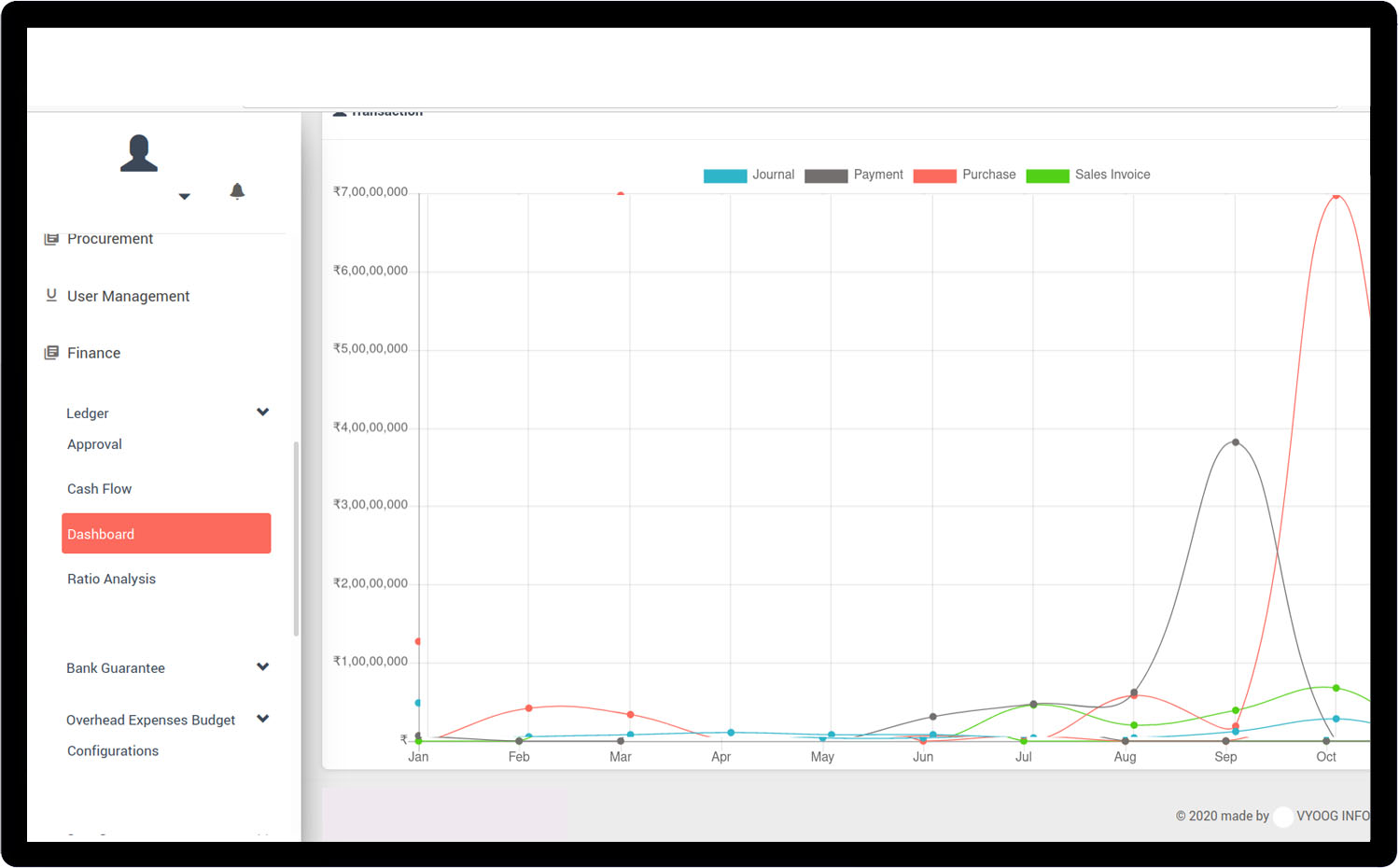 Manage with multi level ledger grouping and bill by bill tracking mechanism

Accounts payables & receivables
Total command over your payables,receivables and cash flow management

Reports for GST filing purposes

Configurable Tax Calculation
Configurable Tax master and automated tax calculation as per legal needs

Automated vouchers against sales & purchases Invoice and all returns

Automated Journals for foreign currencies which reflect in P & L

Budget allocation & Timely alerts for senior management
Budget allocation against single project or work/Job order

With Daily financial and regulatory reports
watch Finance Management Video
Looking for Business Solutions
We are here to support you, contact us for free demo.
Vyoog Information Pvt Ltd.,
52, Lal Bahadur Colony, Peelamedu Coimbatore - 641004 Tamilnadu, INDIA
© 2022 Vyoog Information Pvt Ltd | Made From India. All Rights Reserved.