eVyoog EIS HR Management enables the User to manage and utilize the precious HR effectively in an organization
evyoog HR module helps in making decisions based on information rather than on perception and intuition. eVyoog EIS automates transactional activities to reduce the time spent and concentrate more on other categories. eVyoog EIS system helps the HR department to meet Statutory Compliance & Government regulations and also helps to abide with constantly evolving HR laws, rules and policy changes. eVyoog EIS includes Data acquisition from Attendance Card Reader / Bio Metric System and also Manual feeding of attendance or Import from Excel 
eVyoog EIS maintains the record of all employees including their name, designation, employee code, salary, & their address.
evyoog EIS manages the attendance of the employee and also records their skill set so that employees can be assigned to particular tasks when needed.
evyoog EIS enables the User to manage HR Budget and planning for Single Entity, Multi-site / Multi-branch and Group of Companies
eVyoog EIS HRM can Integrate payroll, benefits, performance reviews, applicant tracking system, and employee self-service all in one
eVyoog EIS includes Employee self-service portal for Leave application, Attendance entries, Travel & Reimbursements
eVyoog EIS HRM is connected to the daily attendance and work log of the employees, the HR manager or the supervisor is able to easily check who is working on which project at any given point of time and accordingly assign work to those who are available.
Users are able to track employees' time, attendance, paid time-off, Over time and much more.
Configurable Payroll calculation with customized Allowance & Deduction calculation made HR Manager's job easy (including PF deduction)
eVyoog EIS HRM streamlined loan management system for the employees by providing a seamless and systematic loan deduction via payroll.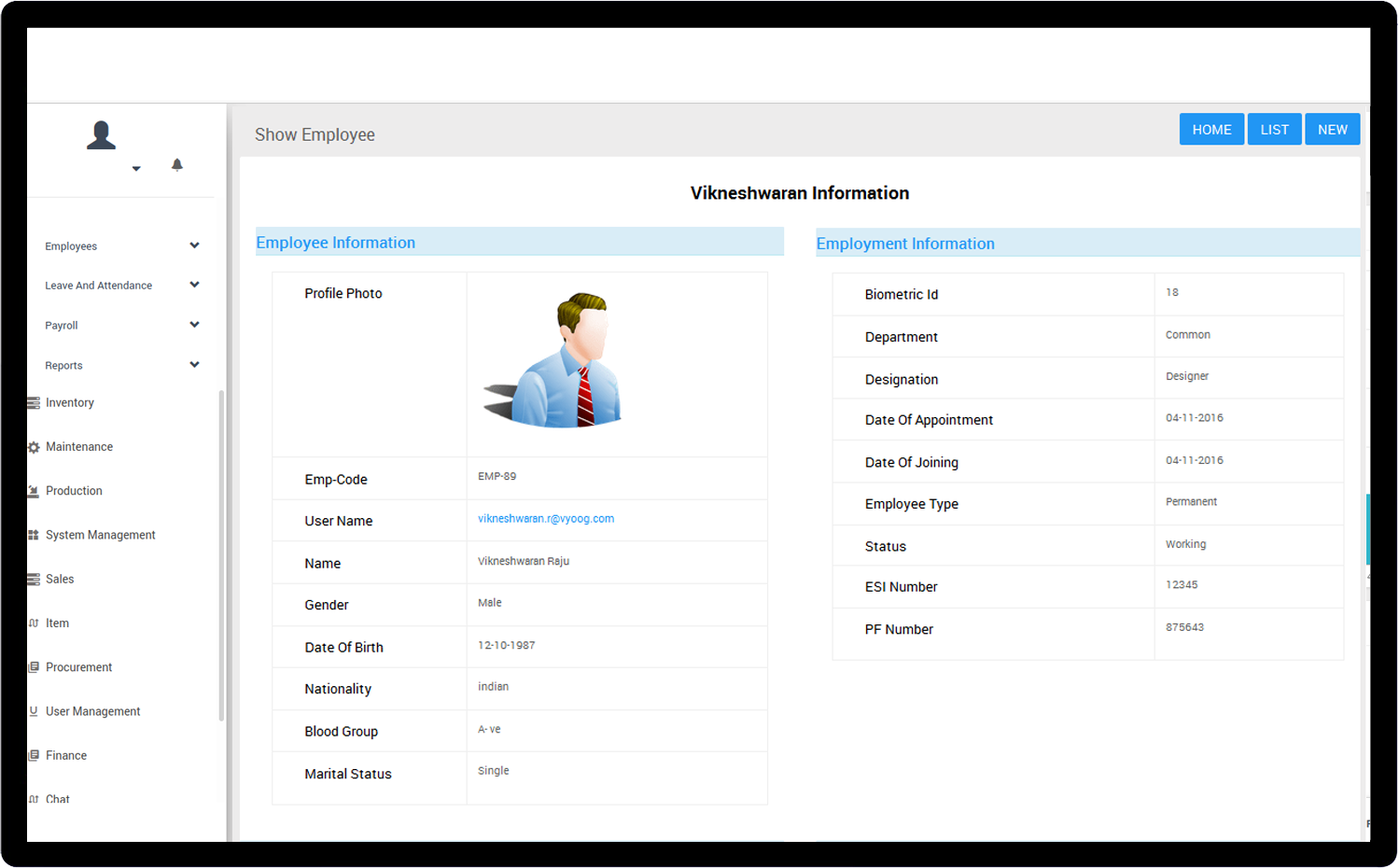 Used to capture all information of employee.
User can dynamically create all allowance particulars of the employee.
User can effectively set the validity period also.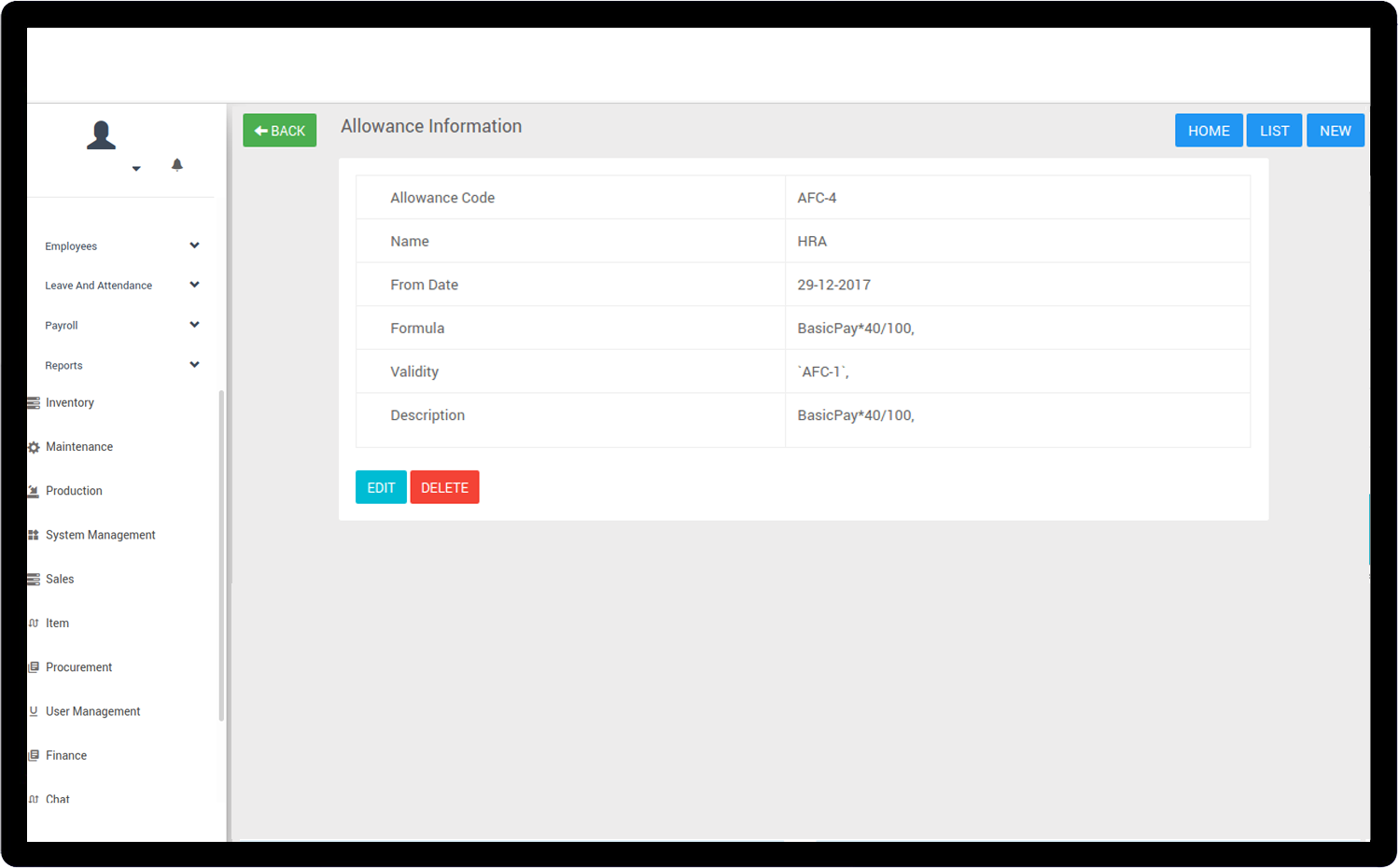 How it works - watch HR Management Video
Looking for Business Solutions
We are here to support you, contact us for free demo.
Vyoog Information Pvt Ltd.,
52, Lal Bahadur Colony, Peelamedu Coimbatore - 641004 Tamilnadu, INDIA
© 2022 Vyoog Information Pvt Ltd | Made From India. All Rights Reserved.