eVyoog EIS Production Management enables Business Users to meticulously define, plan and execute their Production processes .
eVyoog EIS enables production companies to efficiently manage manufacturing and assembly processes, such as production orders, bills of materials, supply, and material requirements planning. The Production module tracks changing inventory levels such as decrementing raw materials, incrementing assemblies and finished goods and any associated accounting data. eVyoog EIS has Built-in ABC analysis for inventory item categorization, that helps to manage the entire volume and assign relative priority to the right category.
The EOQ model in eVyoog EIS is meant to define the ideal order quantity a company should purchase for stock by gathering the costs related to a product and combining these factors, helps balance all ordering costs ideally.

Customer Schedule Based Monthly production Planning

Material requirement planning based on order

Track on process wise stock

Track from material planning to dispatch

Complete view into production shop floor

Automatic Material issue against raw material usage

Time management in production
Captures machine idle time , setting time and handling time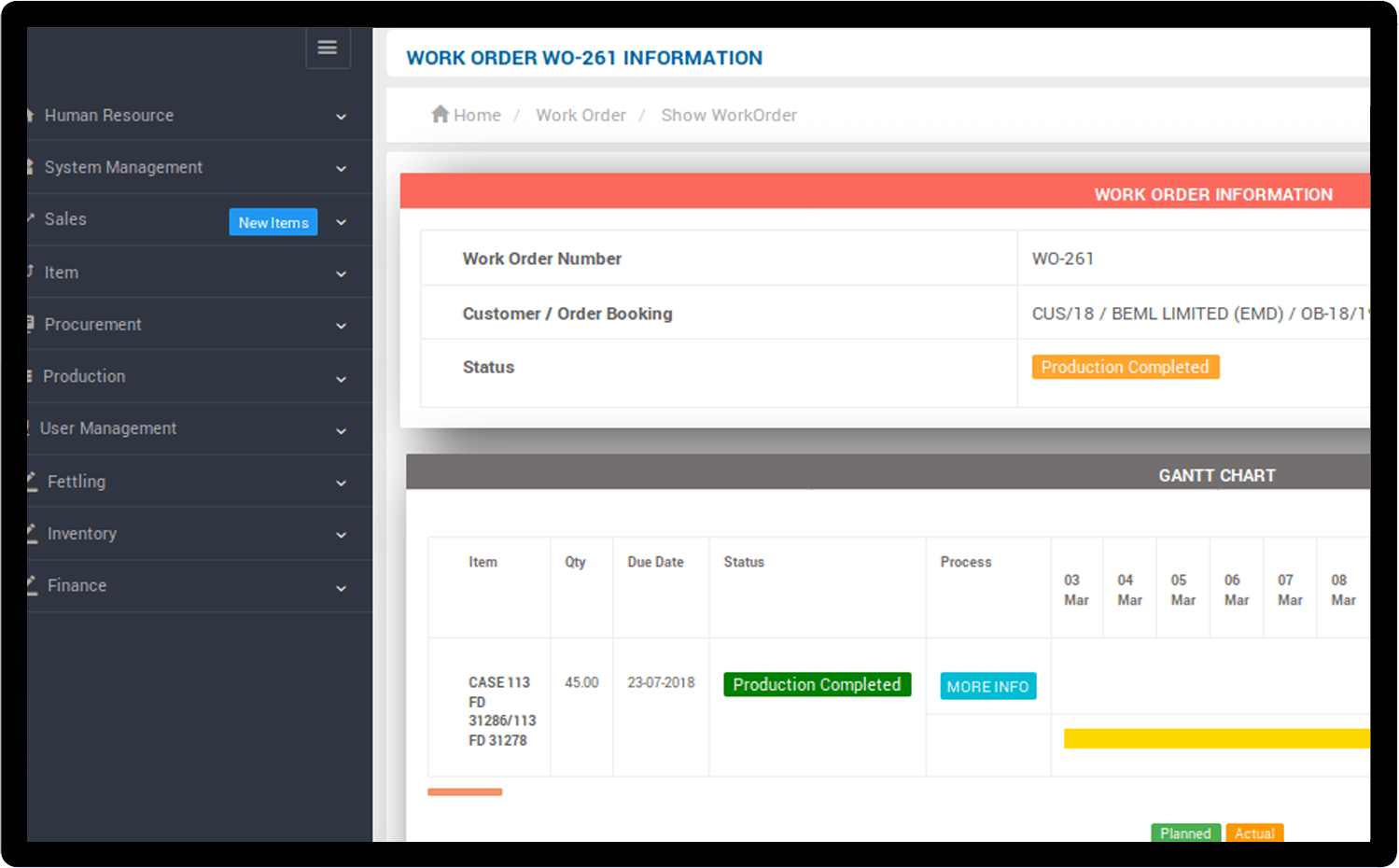 Production management means planning, organizing, directing and controlling of production activities. Production management enables in converting the raw material into finished goods / Products at an optimum level that facilitate the user in utilizing the resources optimally to increase the production capacity.
Generation of work order dynamically.
Generation of work order planning on the basis of order delivery date as well as the time taken by the process.
Tracking facility on work order status.
User friendly dataflow based on the processed job order which can be grouped.
User can dynamically add the job viz Moulding->Melting->Fettling or Moulding->Fettling.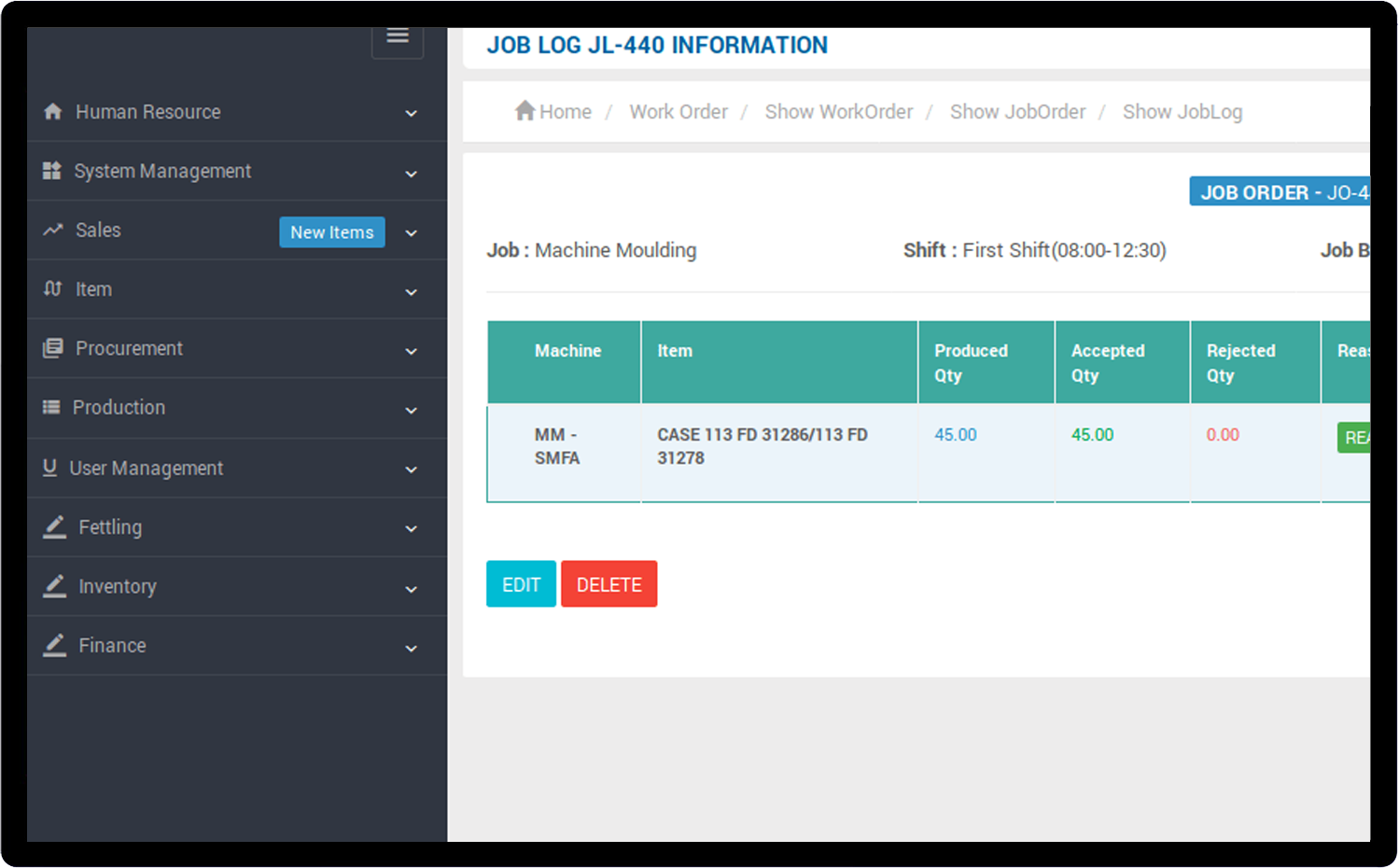 watch Production Management Video
Looking for Business Solutions
We are here to support you, contact us for free demo
Vyoog Information Pvt Ltd.,
52, Lal Bahadur Colony, Peelamedu Coimbatore - 641004 Tamilnadu, INDIA
© 2022 Vyoog Information Pvt Ltd | Made From India. All Rights Reserved.