eVyoog EIS is designed to capture & interpret customer data, both structured & unstructured.
to sustain the management of the business side of customer related operations. CRM technology automates processes & workflows and helps organize & interpret data to support an organisation in engaging its customers more effectively. CRM helps users to safely and centrally store their contacts, sales opportunities, activities and scheduled plans in one place, and have uninterrupted access to the database from multiple locations. eVyoog EIS helps Business Users to target different audiences, set scores and alerts based on an individual lead or customer's activity, proactively work with contacts, and maintain relationships.
eVyoog EIS CRM system can be used across departments to ensure that all customer-facing teams are empowered with the right data to create incredible customer experiences.
eVyoog EIS enables the User to prepare their weekly or monthly reports for management. The process is automated and transparent and keeps the Users to know - what sales are currently in progress.
eVyoog EIS provides automated workflows that enable the marketing team to spend more time on strategic tasks, such as creating marketing campaigns that resonate, analyzing the data from those campaigns, and testing different approaches based on those analytics.
CRM helped the User to break down data by categories and criteria, making it easy to create focused lists. Segmented lists allowed the user to run specific campaigns and analyze the sales process and lead pool.
Users are able to focus more on their efforts towards closing leads and resolving customer pain points, while the automated eVyoog EIS CRM system takes care of the details.
eVyoog EIS CRM offers improved access to customer data and easier access to key customer information and data.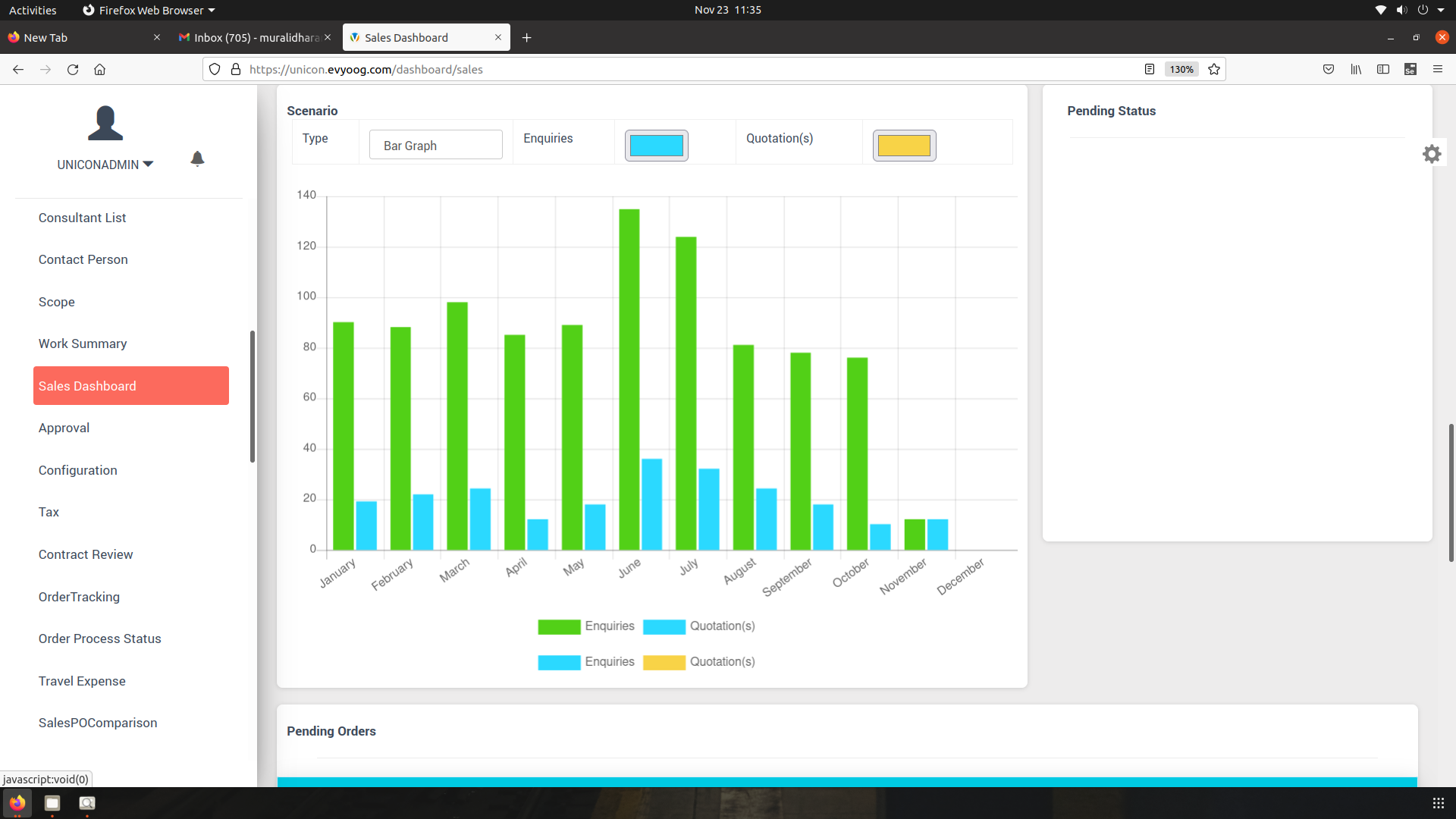 Used to capture all information of employee.
How it works - watch Inventory Management Video