An
Enterprise Intelligence Suite
Affordable Cloud based Enterprise Software as a Service (SaaS) Application Platform 
How eVyoog EIS provides solutions to
To improve the Production & Invoice process.
Improve sales performance and sales intelligence to track orders in a highly collaborative dashboard tools to make decision faster. Optimizes the delivery velocity and provides visibility through out the sales life-cycle and increase the customer satisfaction.
Sale order against sample, Jobwork,Forecost and contract
Schedule can be registered for contracted based order
Email notification on allocated tasks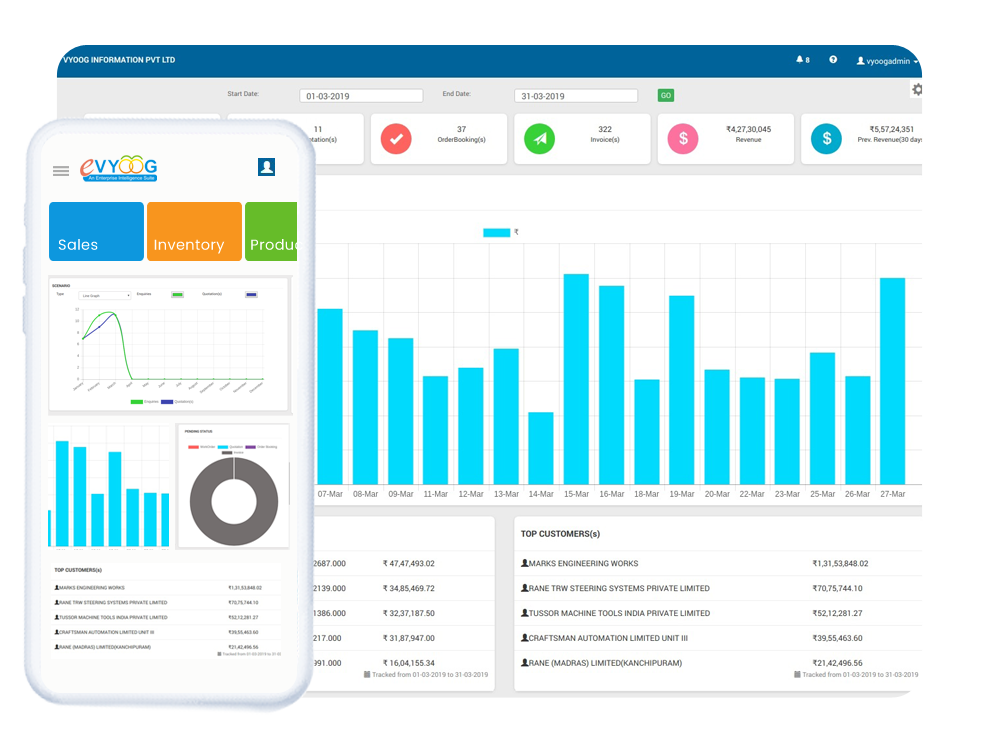 Lets automate your business processes to reap the savings and benefits
Procurement solution facilitate optimum spend management and controls the cost by directing the purchases to approved suppliers. Provides precise information on pricing comparison for material items of different vendors to save cost and also allow the user to track their purchase order for prompt delivery.
Rate vendors using comparision
View price history before ordering item
Debit note for defects with rate difference calculation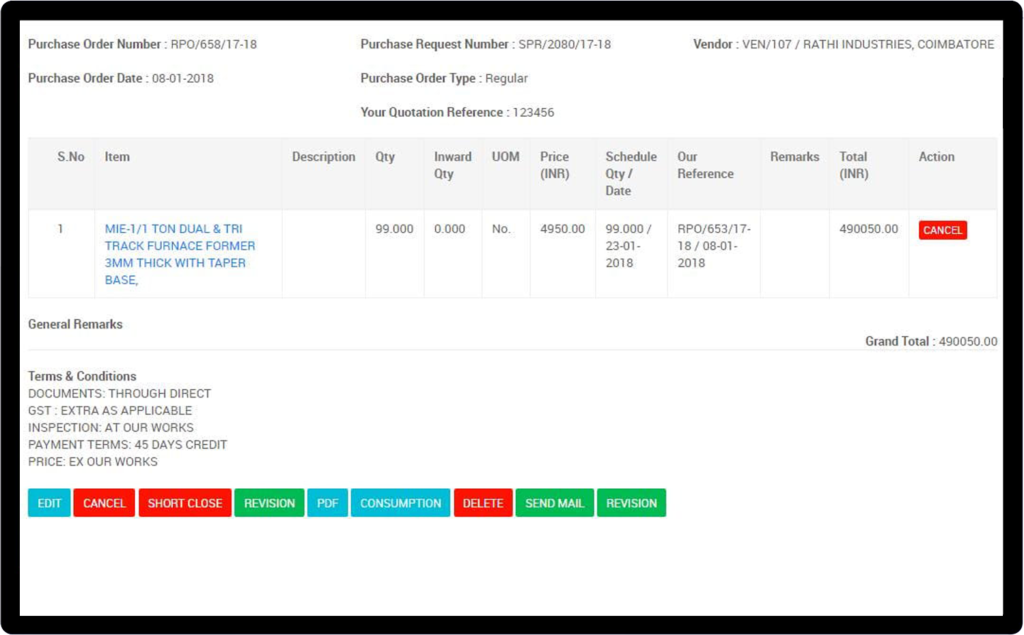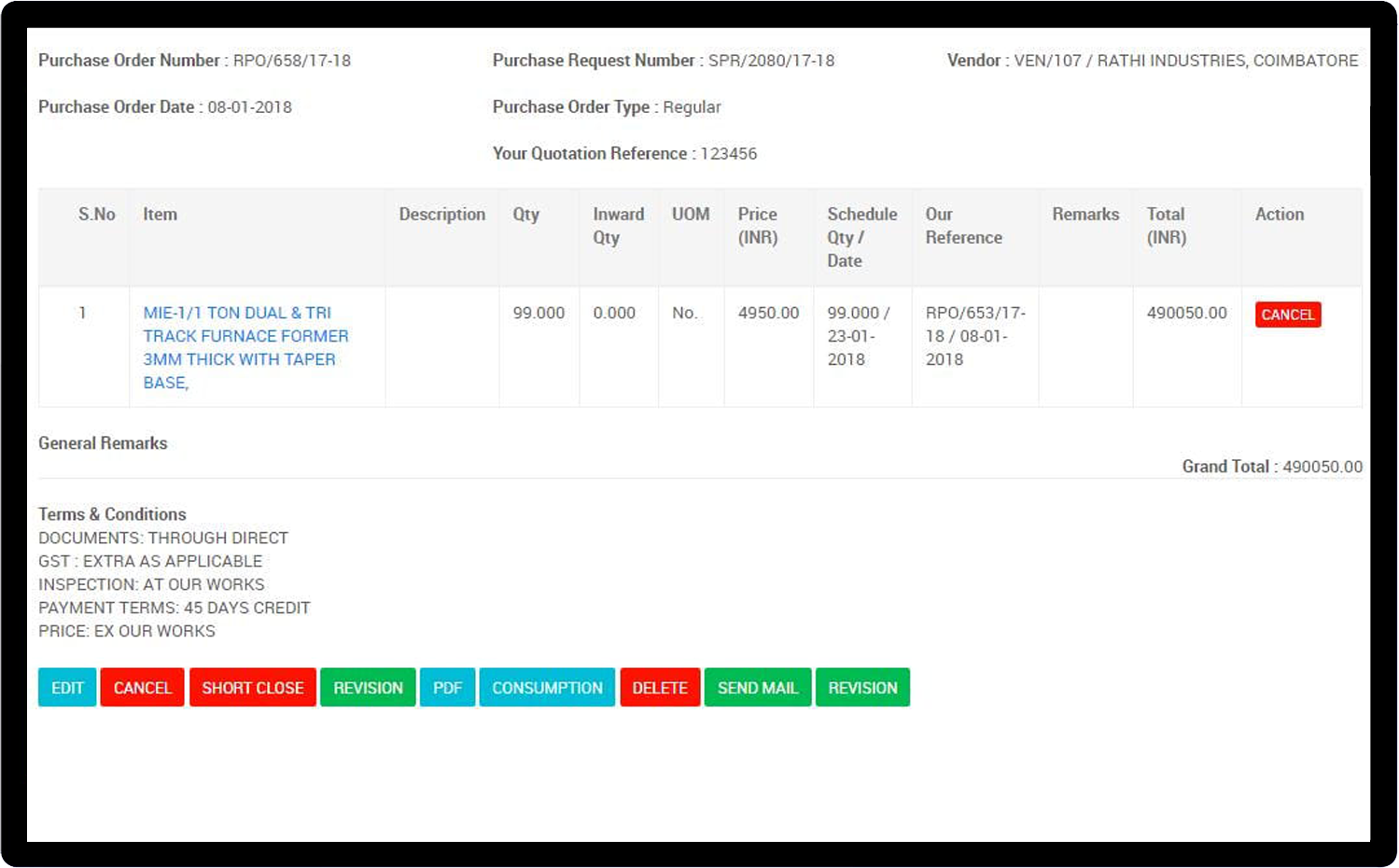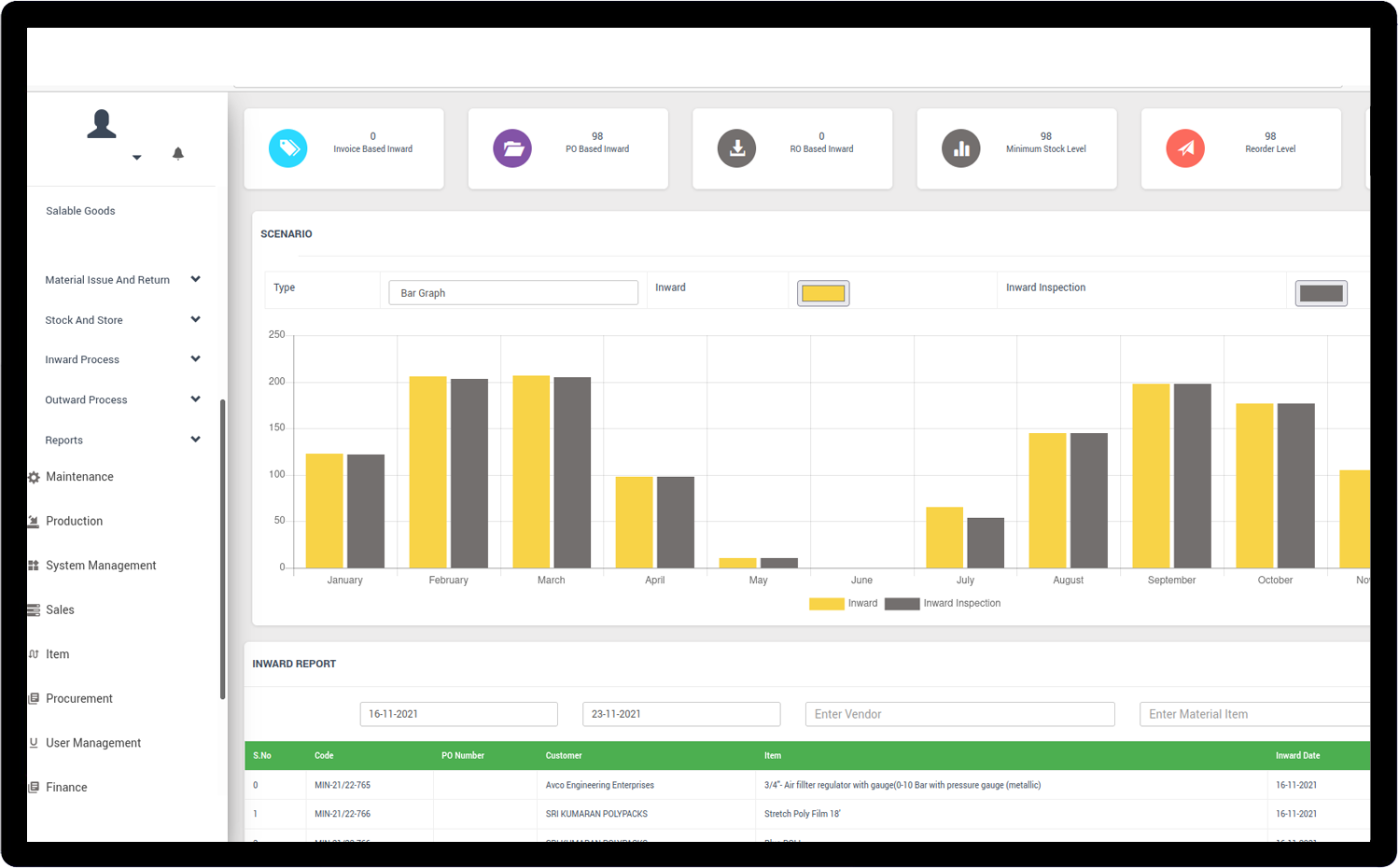 Inventory management is the supervision of non-capitalized assets (inventory) and stock items. A component of supply chain management, inventory management supervises the flow of goods from manufacturers to warehouses and from these facilities to point of sale. System shows more info on frequently used items and alert user when the item reaches the re-order level.
Minimum order quantity & Reorder Level alerts
Track over multiple store location
Stock location in single click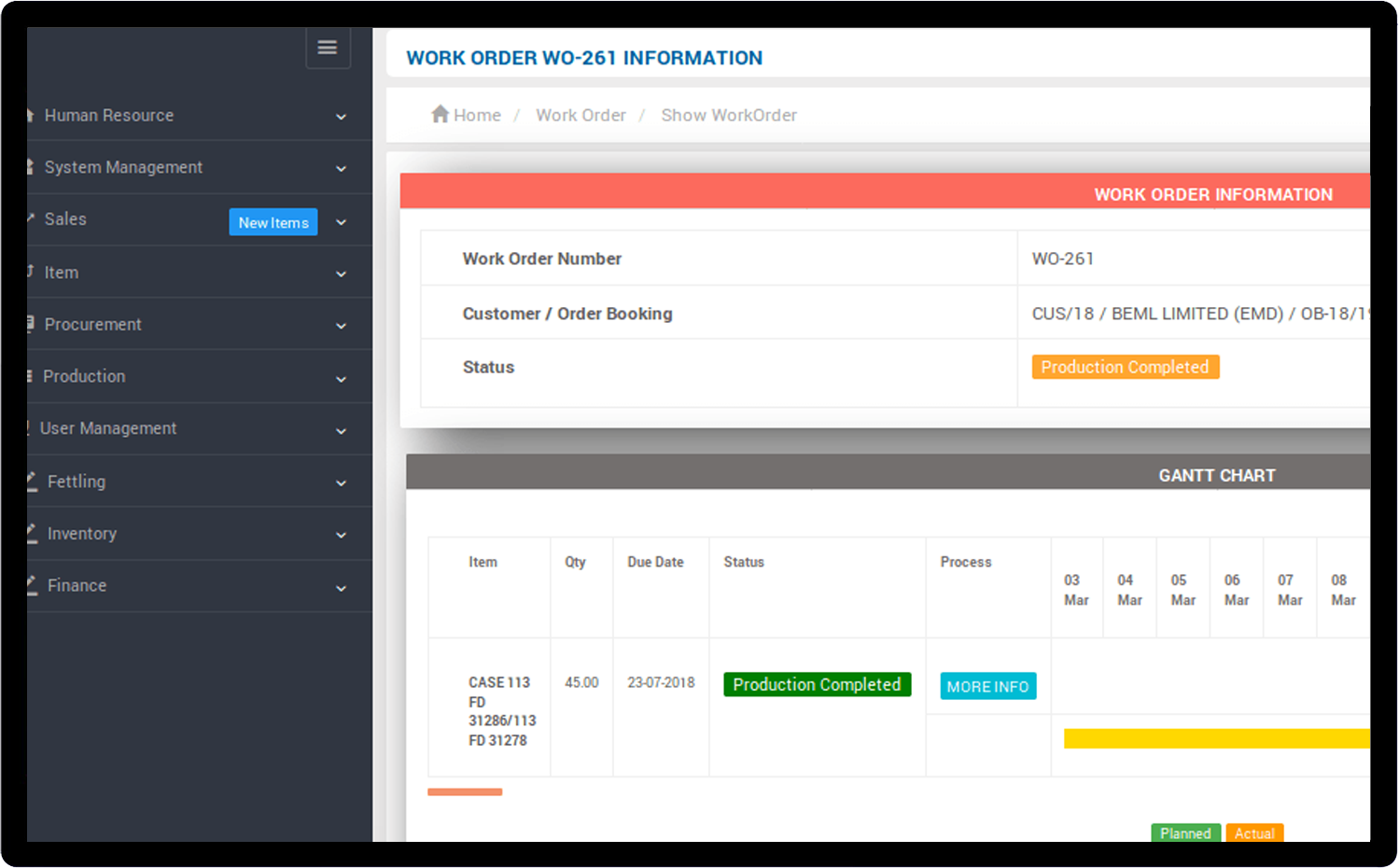 eVyoog EIS enables production companies to efficiently manage manufacturing and assembly processes, such as production orders, bills of materials, supply, and material requirements planning. The Production module tracks changing inventory levels such as decrementing raw materials, incrementing assemblies and finished goods and any associated accounting data.
Automatic Material issue against raw material usage
Material requirement planning based on order
Track on process wise stock
evyoog HR module helps in making decisions based on information rather than on perception and intuition. eVyoog EIS automates transactional activities to reduce the time spent and concentrate more on other categories. eVyoog EIS system helps the HR department to meet Statutory Compliance & Government regulations and also helps to abide with constantly evolving HR laws, rules and policy changes.
Fetches attendance from biometric
Automated PF and Tax deductions
Captures loans & Advance and automatic deduction from Payroll
Captures loans & Advance and automatic deduction from Payroll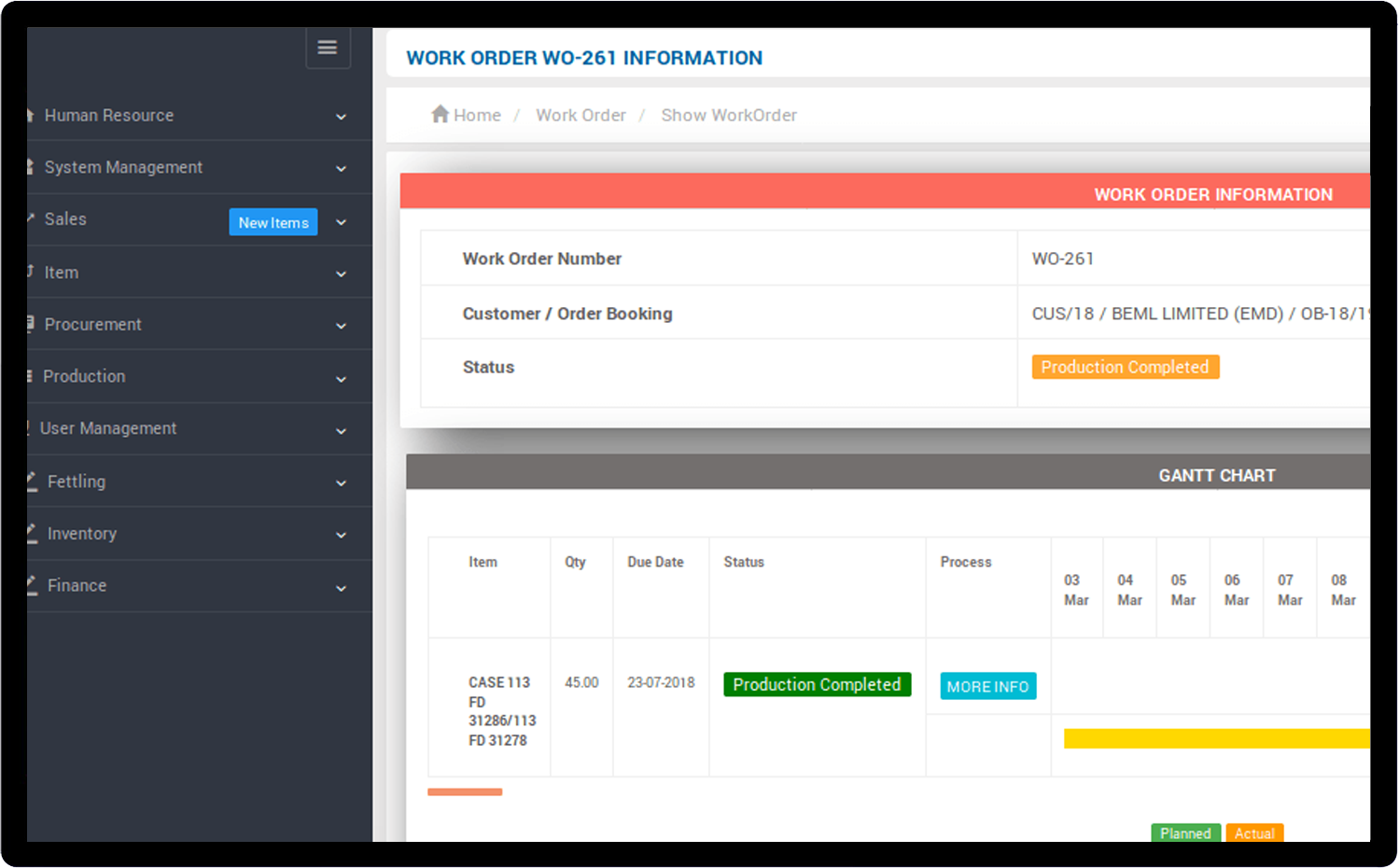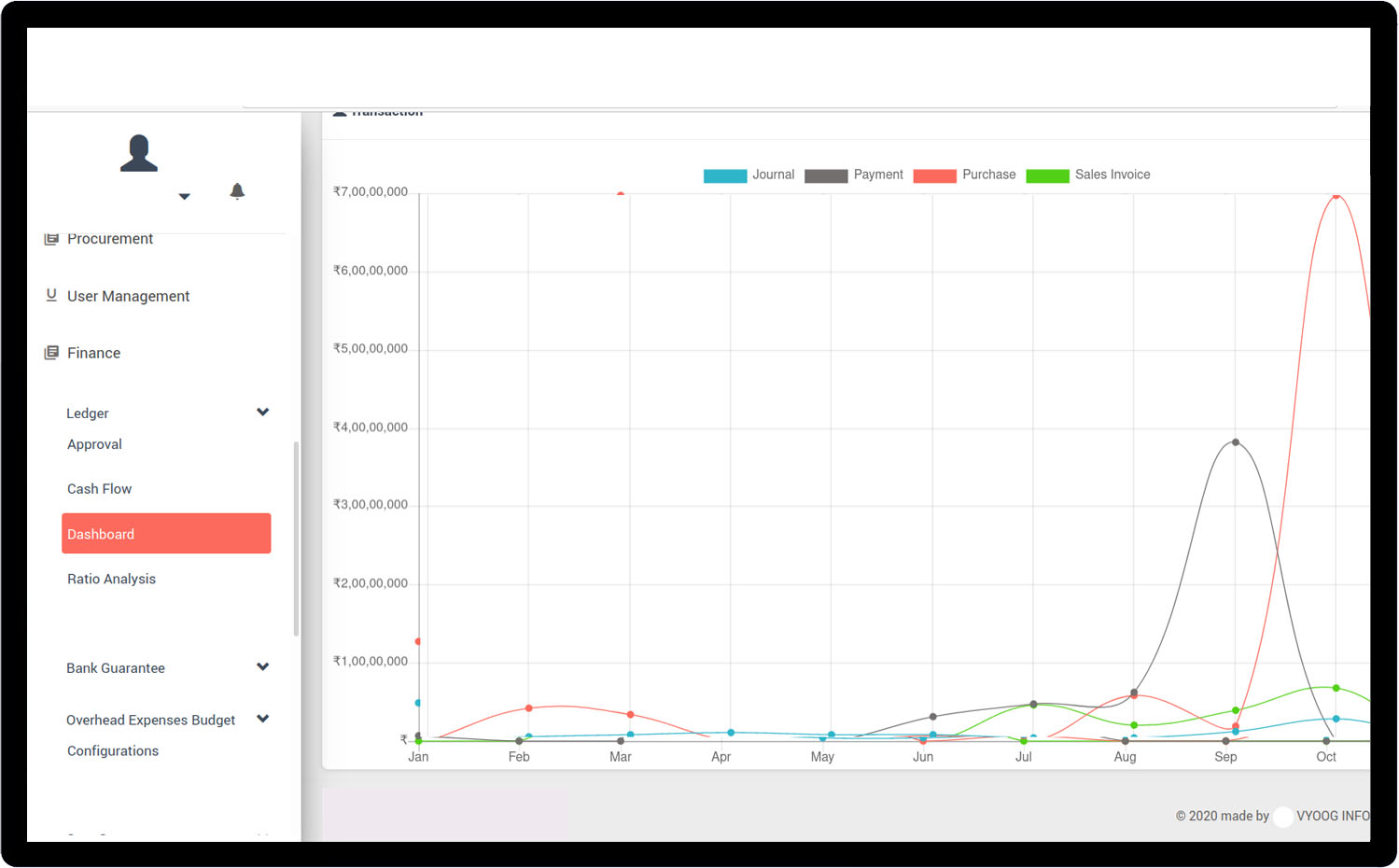 Finance Module includes a Finance Dashboard (360 degree view) which is rich in analytical representation of the overall Financial health of the Organization including financial planning & budgeting.
Automated vouchers against sales & purchases Invoice and all returns
Automated Journals for foreign currencies which reflect in P & L
Reports for GST filing purposes
Budget allocation against single project or work/Job order
An Efficient Connectivity
Deployed in heavy metal processing, discrete manufacturing and service industries in multiple production lines and sites.
Growth across customer production portfolio and production lines.
Integrated customer success & workforce trainings.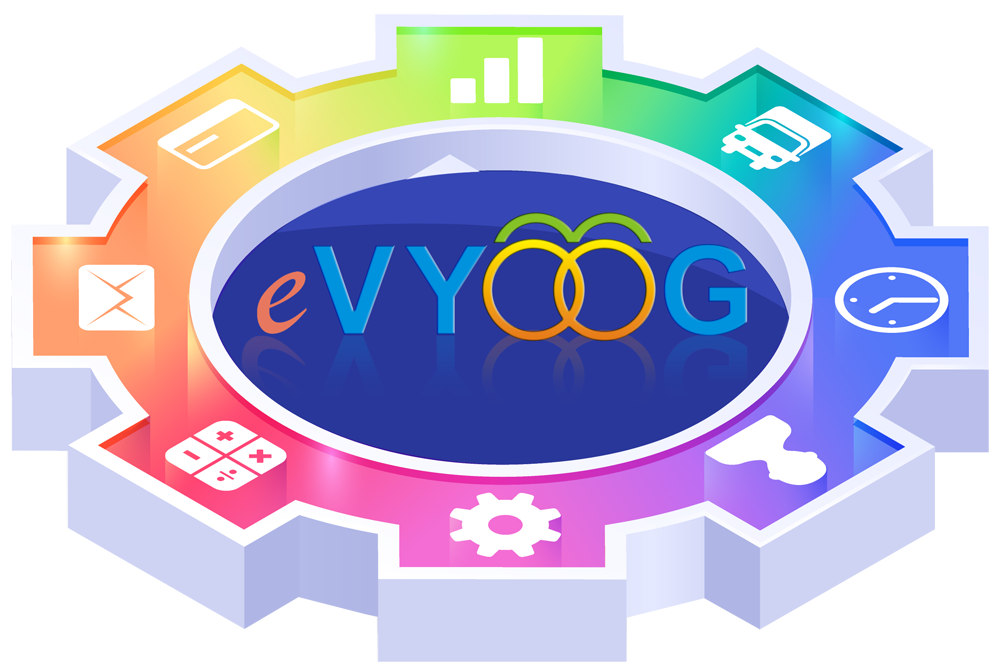 Vyoog Information Pvt Ltd.,
52, Lal Bahadur Colony, Peelamedu Coimbatore - 641004 Tamilnadu, INDIA
© 2022 Vyoog Information Pvt Ltd | Made From India. All Rights Reserved.